Farm fresh, healthy, organic, truly raw almonds. Fast, free shipping directly to you.
Experience the real deal in taste and service, and find out why we have so many  happy, long-term, repeat customers.
Yes, we have the best organic, unpasteurized, RAW almonds! Yes, they are available for shipping today! Call your friendly farmer, Heron, at 530-338-8846 to order by phone, or use our online shopping cart now!
We are shipping our new 2017 crop almonds!
Free Shipping
---
Free Shipping
---
$13 per pound
Free Shipping
---
$12 per pound
Free Shipping
---
$11 per pound
Free Shipping
---
$9.50 per pound
Free Shipping
*Note: By law, customers are limited to 100 pounds per day. Thank you
---
Our almonds are the sweetest tasting heirloom varieties.They are raw and sprout-able. They are certified organic by CCOF. We NEVER pasteurize, heat, steam, or treat our almonds in any way! Our almonds are still alive and will sprout. We only sell raw, unpasteurized, certified organic almonds. We ship them fast, to your door, direct from the farm.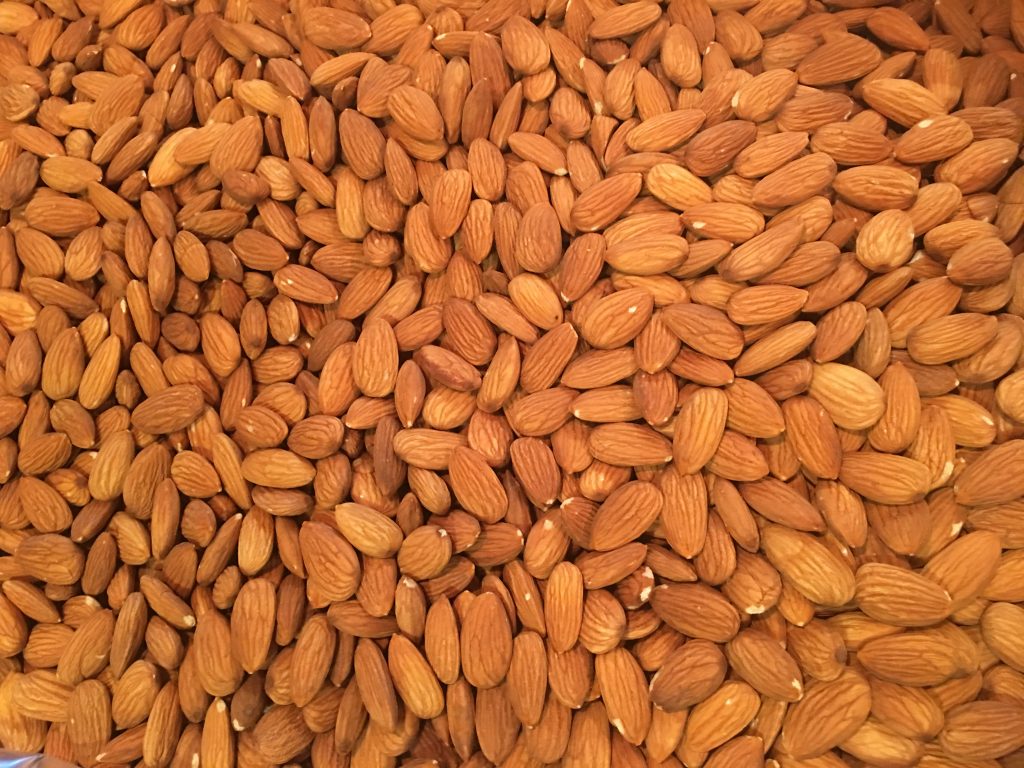 We are allowed to sell them unpasteurized, up to 100 pounds per person, per day, through the roadside exemption rule. The California grown almonds sold in stores ARE pasteurized with either steam or PPO(propylene oxide)! The only way to purchase real, unpasteurized, truly raw California almonds is directly from the farmer!
Unpasteurized almonds are perfectly safe and naturally resistant to harmful bacteria. Why? Because they are the living seeds of almond trees. They are designed by nature to survive through the winter, sitting in the mud, rain, and ice without rotting, and then sprouting in the spring and growing into more almond trees. They are loaded with natural, beneficial enzymes, vitamins, and oils, which are resistant to bacteria. Plus, at harvest time, they are further protected with a shell around them, and a hull around the shell.
---
We now are selling
in-shell

, organic, unpasteurized almonds too. For those of you who like to crack your own nuts! We have two varieties:

Parrot Party Snack– These soft shell almonds are the preferred variety for bird lovers and party-goers. The shells are thin and flaky, so no nut cracker is needed. They are extremely sweet and if you're lucky, you may find two almonds in one shell!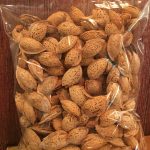 1 pound net weight- Parrot Party Snack
Free Shipping
---
Squirrel Stash– These are a smaller nut with a thick, attractive shell. They are the best for squirreling away because of their protective, hard shell. The nuts have a distinct, almond extract flavor. You will need a nut cracker to open them!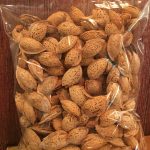 1 pound net weight- Squirrel Stash
Free Shipping