Farm fresh, healthy, organic, truly raw almonds. Fast, free shipping directly to you.
Experience the real deal in taste and service, and find out why we have so many  happy, long-term, repeat customers.
Yes, we have the best organic, unpasteurized, RAW almonds! Yes, they are available for shipping today! Call your friendly farmer, Heron, at 530-338-8846 to order by phone, or use our online shopping cart now!
We are always shipping the freshest crop of almonds available!
Free Shipping
---
Free Shipping
---
$13 per pound
Free Shipping
---
$12 per pound
Free Shipping
---
$11 per pound
Free Shipping
---
$9.50 per pound
Free Shipping
*Note: By law, customers are limited to 100 pounds per day. Thank you
---
Our almonds are the sweetest tasting heirloom varieties; Nonpareil, Sonora, and Buttes. They are raw and sprout-able. They are certified organic by CCOF. We NEVER pasteurize, heat, steam, or treat our almonds in any way! Our almonds are still alive and will sprout. We only sell raw, unpasteurized, certified organic almonds. We ship them fast, to your door, direct from the farm.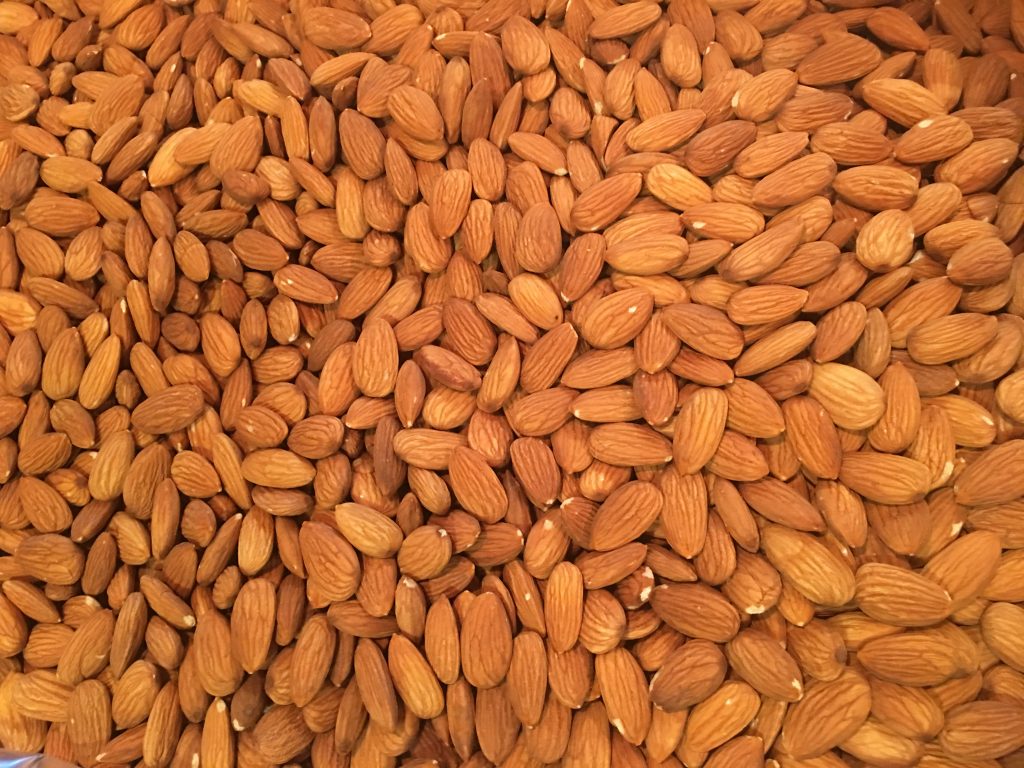 We are allowed to sell them unpasteurized, up to 100 pounds per person, per day, through the roadside exemption rule. The California grown almonds sold in stores ARE pasteurized with either steam or PPO(propylene oxide)! The only way to purchase real, unpasteurized, truly raw California almonds is directly from the farmer!
Unpasteurized almonds are perfectly safe and naturally resistant to harmful bacteria. Why? Because they are the living seeds of almond trees. They are designed by nature to survive through the winter, sitting in the mud, rain, and ice without rotting, and then sprouting in the spring and growing into more almond trees. They are loaded with natural, beneficial enzymes, vitamins, and oils, which are resistant to bacteria. Plus, at harvest time, they are further protected with a shell around them, and a hull around the shell.
---
Shipping Information:
We strive to get orders packed and shipped as quickly as possible; usually within 24 hours! If your order is placed over the weekend, it will ship on Monday. We ship via USPS Priority Mail using flat rate boxes and padded envelopes. Your order usually only takes 2-3 days to arrive, even on the East Coast. You will recieve a tracking number by email when your order ships. We cannot ship outside of the 50 US states at this time.