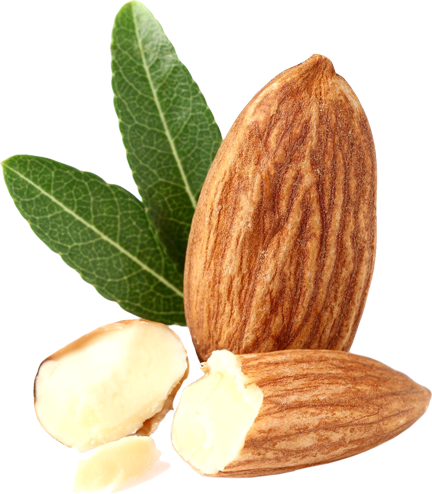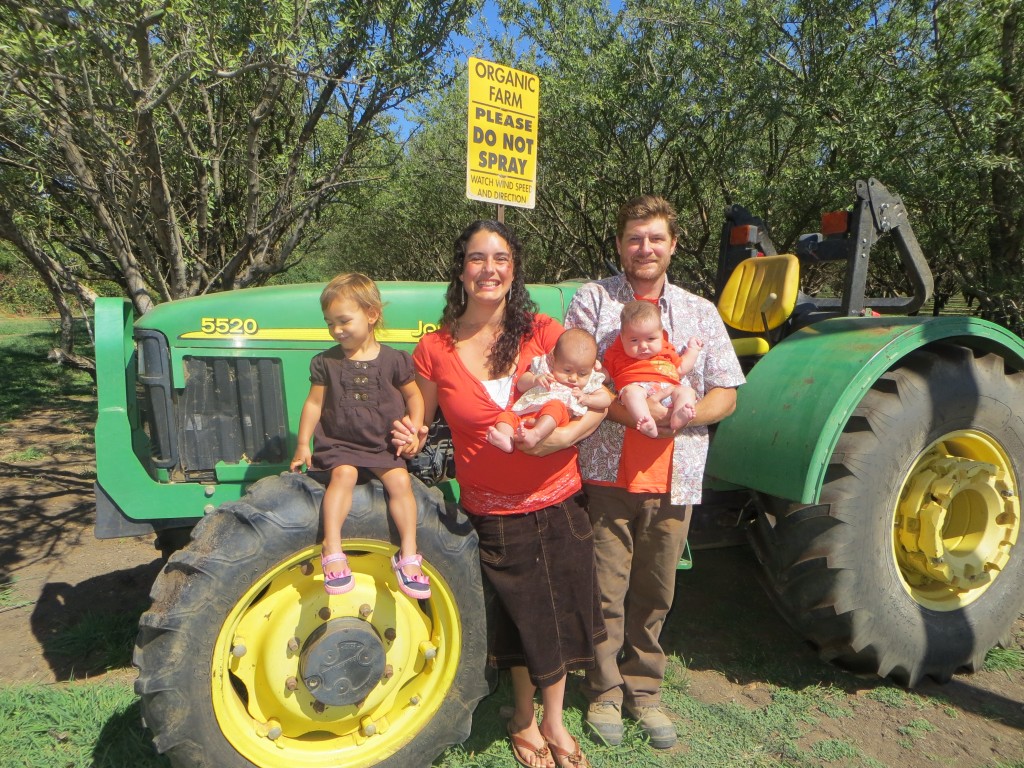 About Us
We are a small family farm, working to help our beautiful planet by encouraging and practicing organic, bee friendly growing techniques to produce the sweetest, healthiest almonds available. Our 27 acre, fourth generation, certified organic almond orchard is located in Chico, CA. We farm and sell raw, unpasteurized, organic almonds and the best all-natural, organic, dry-roasted almond butter you can buy.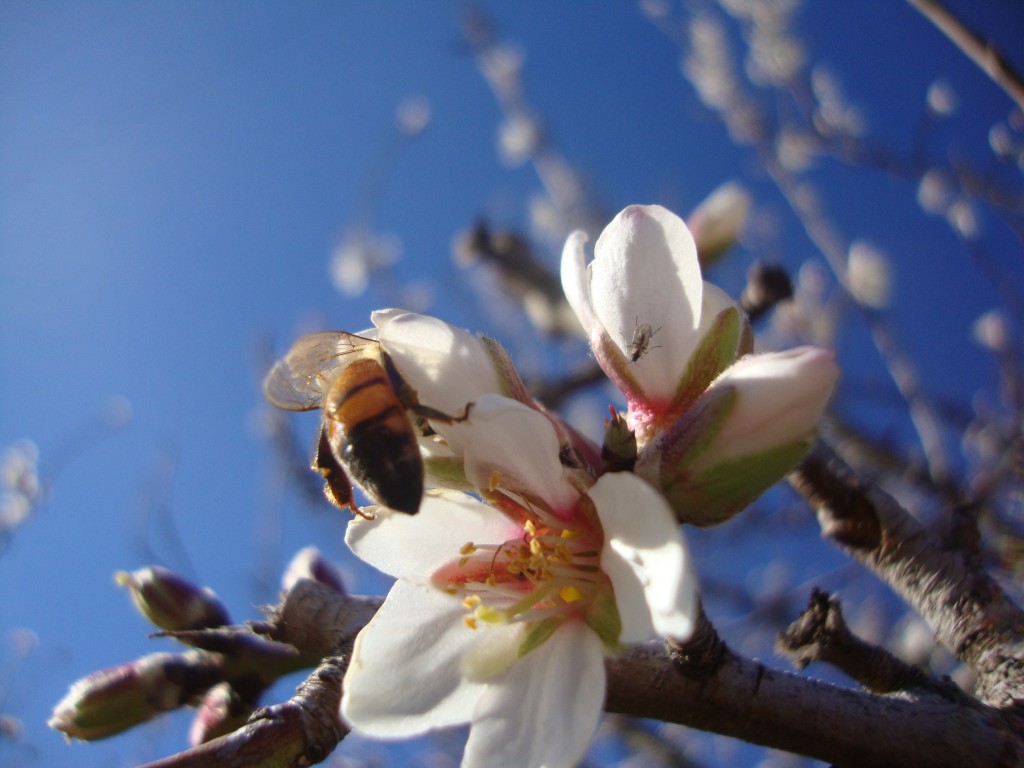 Bee Friendly Almond Farming
We are planting native hedgerows along our orchard to improve biodiversity and habitat for bees and other pollinators that are having a hard time with all the nearby mono cropping, pesticides, and herbicides used by conventional growers. It is our goal to raise awareness of these issues and promote re-establishing native plants and organic farming practices.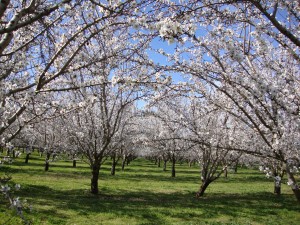 We are proud to be farming our almonds organically, without the use of harmful chemical sprays, pesticides, or herbicides of any kind. This way of farming is more labor intensive and costly to do, and the yield per acre is less than with conventional, nonorganic almonds. Instead of using chemical fertilizers, which are often sprayed directly on the bees and other insects, we are building the soil by spreading literally tons of high quality, organic compost every year which feeds the trees naturally and promotes a healthy, living soil full of beneficial micro-organisms, worms, mushrooms, and insects which cannot survive in soils low in organic matter and repeatedly exposed to chemicals.
In addition, conventional and even so-called "no spray" almond orchards are strip sprayed with herbicides to control weeds between the trees where the tractors can't mow or disk. Instead we use flame torches to burn the weeds and weed seeds in the strips organically. This is a very slow process and has to be done much more often than with herbicides. Since almonds are harvested off the ground, weed control is especially critical leading up to harvest. Because strip spraying with herbicides is cheap, fast, and easy compared to flaming, it is done in virtually every almond orchard that isn't certified organic. Buying certified organic almonds is the only way to know for sure that they are grown without chemicals of any kind. And buying almonds direct from the farmer is the only way to know if your almonds are unpasteurized and truly raw.